A boutique eatery, bar & hotel in Lancaster city centre.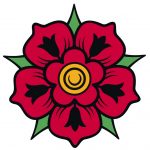 "Brilliant rooms, awesome food, incredible craft ales & spirits."
At the Sun Hotel & Bar
---
For over 300 years, our beautiful Georgian building has offered fine drinks, food and rooms in the city centre. It is one of the few hotels in Lancaster with such historic heritage. The culture of the building needs to be seen in person, however, if you'd like to learn more then go to our About section.
The Sun Hotel & Bar is a quirky boutique 4* hotel in Lancaster, unrivalled in its award-winning range of craft beers, spirits and wines. Add our 16 luxury en-suite rooms and delicious food, and it's the perfect combination. If you're looking for a central city-centre location, then our hotel and bar is the place for you!
Located five minutes walk from the train station, right by Lancaster Castle, and with parking a couple of minutes away, it's the ideal place to enjoy a drink, meal or overnight stay in our historic city. If you're visiting Lancaster University then our hotel is an ideal spot to reside, with many options for commuting to campus with ease.
Book Direct for the Lowest Rates:
Additionally, for all direct bookings, our venue provides each tenant with a free breakfast. If you'd like to find out more information about our rooms and terms for booking direct, then go to our rooms section for more details. Our users have often mentioned us as one of the best hotels in Lancaster, check it out on our local listing on TripAdvisor or better yet, come and see for yourself! Get in touch today and book your luxurious room!
For the latest news about the Sun Hotel & Bar follow us on Facebook. You can also find us on Instagram and Twitter.
Book your room through our website and get a continental breakfast free. This is only available when you book direct – and we offer the best price too.