Our Bar
Our award-winning bar in Lancaster.
The Sun Hotel & Bar offers a huge range of craft spirits and mixers plus premium cask ales, draught beers, and beers in bottles and cans.
We love to seek out the best authentic, independent, and genuinely high-quality drinks. As a freehouse, our mission is simply to help you discover something you'll love every time you visit our bar in Lancaster.
Our bar is open from 11am until 11pm every day.
We ask everyone to adhere to social distancing measures when moving through the building and only visit in groups that are allowed in current Government guidelines. You'll find hand sanitiser for your use throughout the bar and seating area.
We're not taking table bookings at the moment, everyone is welcome to join us when you please and stay as long as you like. We have a traffic light system in the pub windows – if the lights are red we are full and if they're green you're good to come on in. You'll generally find the lights are green for the majority of the time.
We're offering a hybrid of bar / table / app service to ensure we are keeping everyone as safe as possible. If it's quiet we can offer bar service, if it's busier we'll need to move to table and app service only. The beer garden is app only service.
---
The finest ales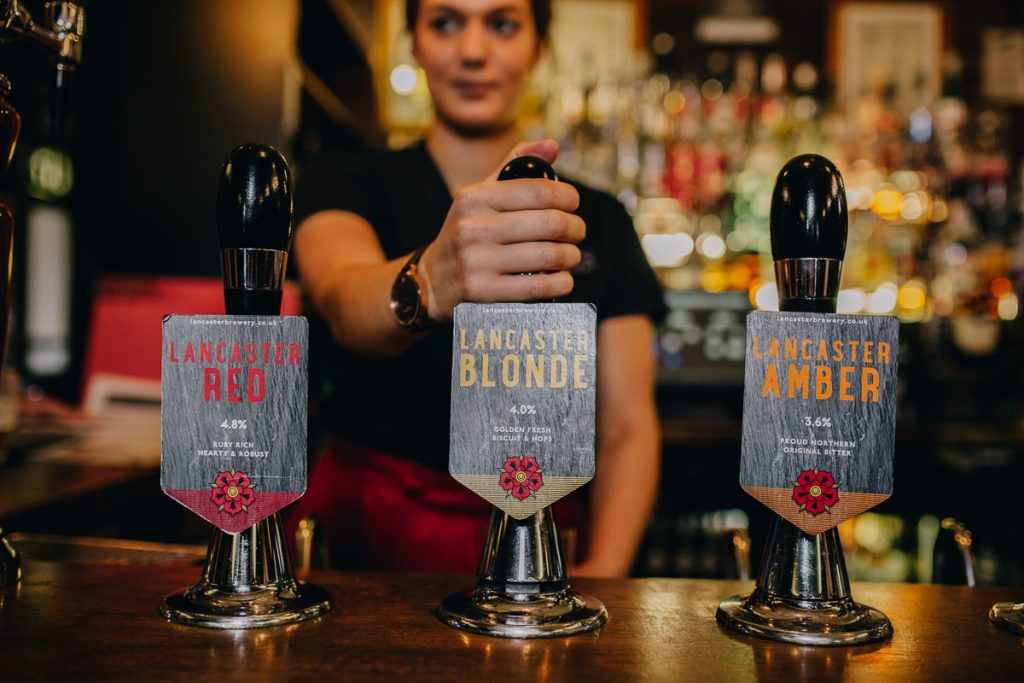 We offer a broad spectrum of beers – from stouts, golden ales and India pale ales through to dark lagers, wheat ales and lagers.
We have ten hand-pulled cask beers, two draught guests, four imported lager lines, a stout line and a Belgian fruit beer line. We also have over 30 bottled and canned beers.
This includes beers from our own company – Lancaster Brewery – including Lancaster Blonde, Black, Red and Amber, not to mention the seasonal specials.
Our constantly changing roster of guest ales means there's always something new to discover. Look out for our "What's in the cellar" board to see what's coming next and check our Facebook page for beer backstories.
At the Sun you can enjoy every beer in the glass of your choosing: handle or straight.
We are proud to be finalists in the national Great British Pub Awards 2017 for Best Beer Pub. 
---
The craftiest spirits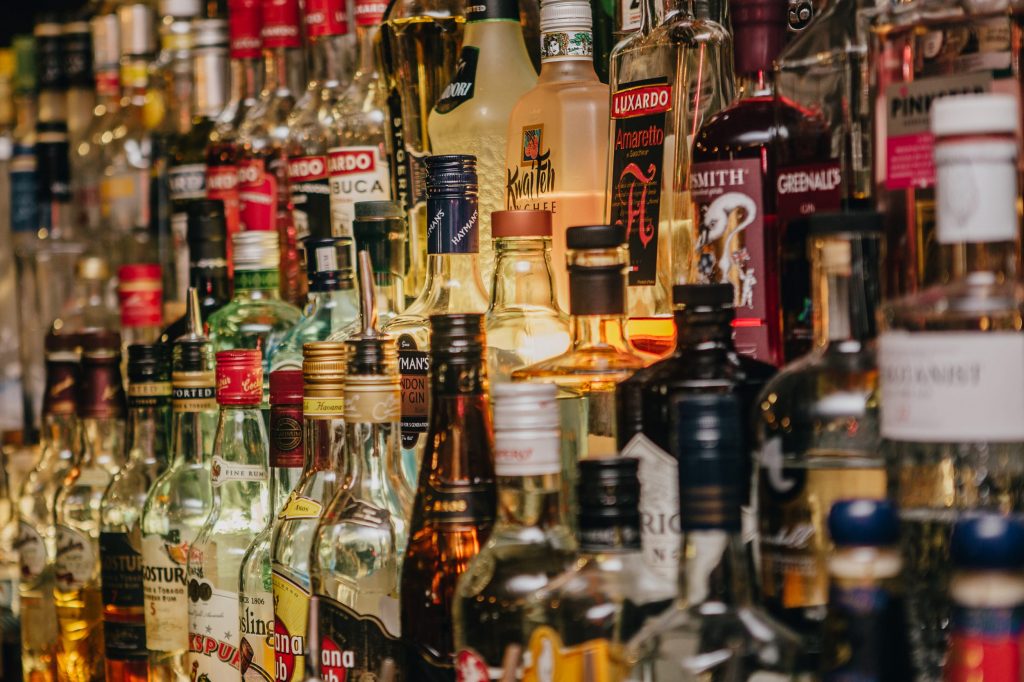 We have a massive selection of handpicked gins, whiskies, rums, vodkas and more – from all over the world.
Our legendary gin tower alone includes over 50 bottles, and we have a collection of over 15 tonics to pair. To help you decide which to try we have a Gin of the Week too.
During the summer months look out for our Pop-Up Gin Bar in our garden, and don't miss our brilliant Gin Fest in September!
If you're not sure what to try don't be afraid to ask – we can suggest some great spirit and mixer matches based on your individual tastes.
---
Every day is a day for bubbles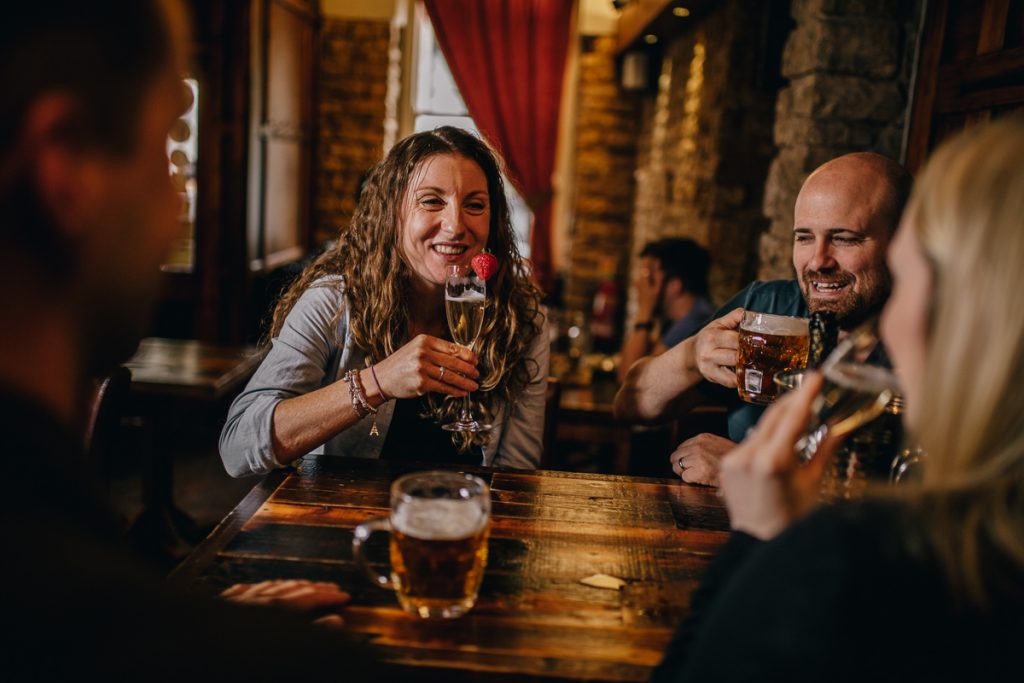 Enjoy a cheeky glass of house Prosecco – or go for a bottle – available all day every day at the Sun Hotel & Bar.
Every day is a day for bubbles, after all.
---
Sit back and relax at our Lancastrian bar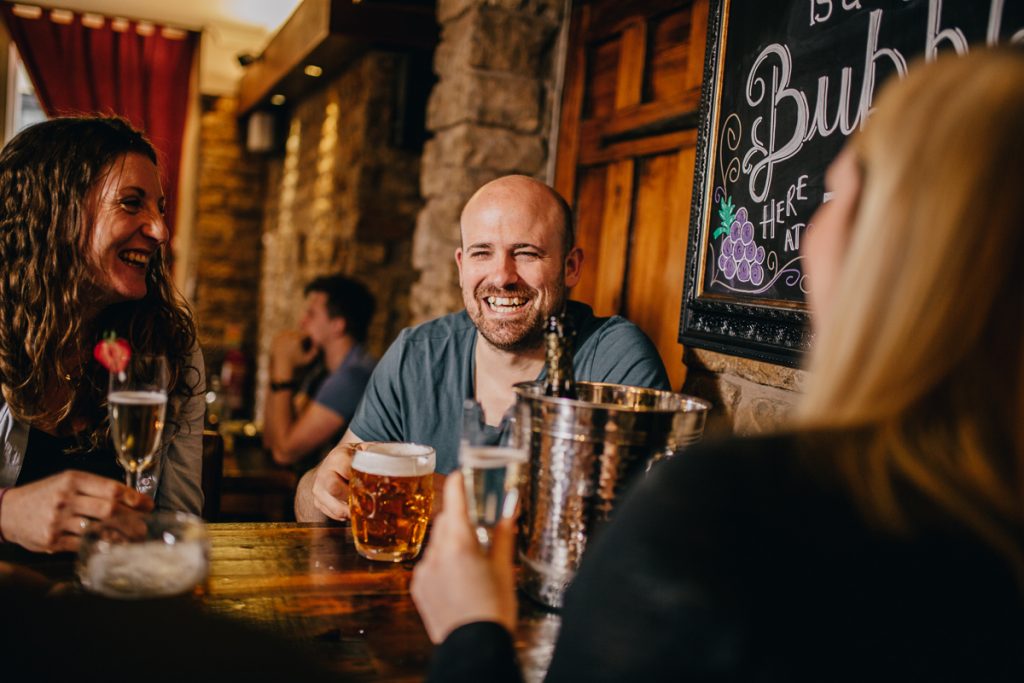 Use our app for the safest and quickest service.
No need to wait – take a table marked "CLEAN" and place your order via our app which can be found here.
---
For the latest news about the Sun Hotel & Bar follow us on Facebook. You can also find us on Instagram and Twitter.