Job vacancy at The Sun: Motivated sous chef to join our kitchen team
Posted: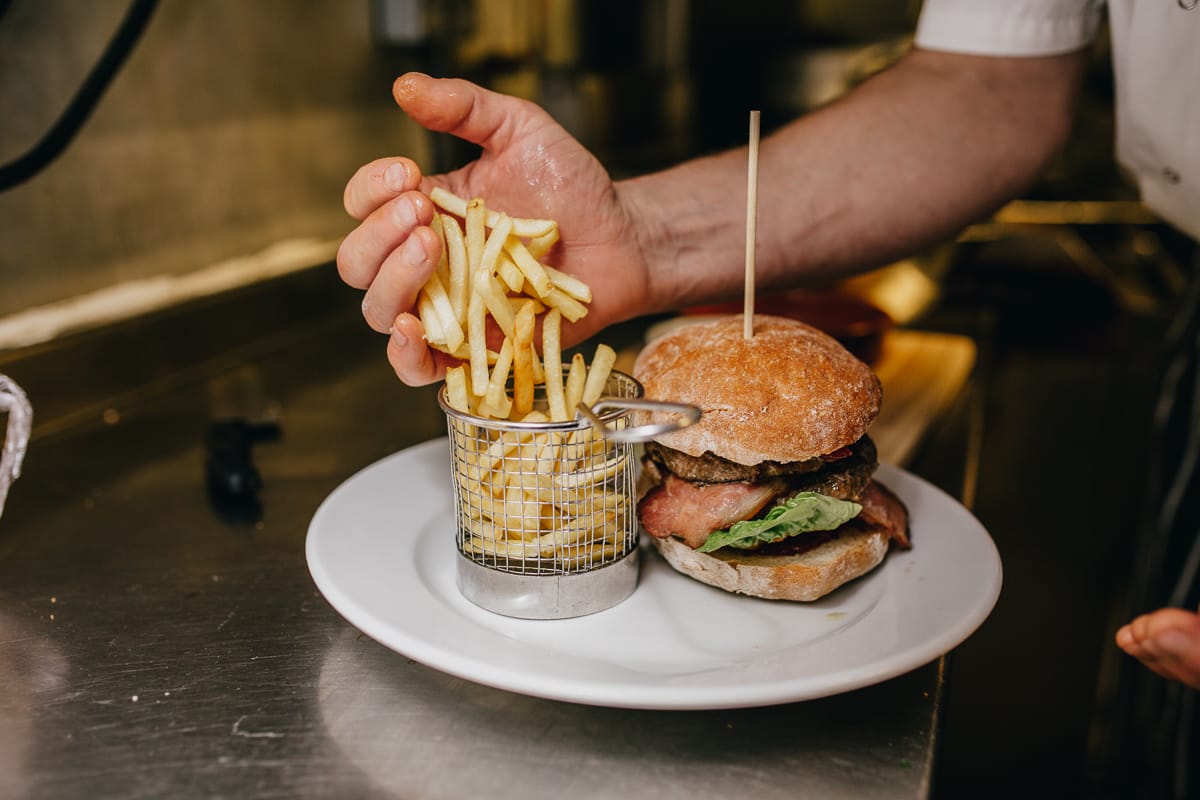 We are looking for a second chef to join the team. Covering 5 shifts throughout the week between 7am and 10pm. Must be self motivated and able to work under pressure with other kitchen staff and the front of house team. Immediate start preferred.
Job Purpose:
Prepares meals by providing food preparation expertise; promoting and providing quality food services; managing kitchen staff.
Duties:
Accomplishes kitchen human resource objectives by selecting, orienting, training, assigning, scheduling, coaching, counselling , and disciplining employees; communicating job expectations; planning, monitoring, appraising job contributions; recommending compensation actions; adhering to policies and procedures.
Meets kitchen operational standards by contributing information to strategic plans and reviews; implementing production, productivity, quality, and customer-service standards; resolving problems; identifying system improvements.
Meets kitchen financial standards by providing annual budget information; monitoring expenditures; identifying variances; implementing corrective actions.
Implements recipes and portion specifications by reviewing menus and product specifications with Executive Chef; evaluating ease of menu production; implementing established procedures and techniques.
Controls food preparation by consulting with kitchen team leaders; overseeing portion size; evaluating and improving productivity; providing food preparation personal expertise; monitoring presentations.
Improves menu quality and consistency by analysing food production records and menu expenses; standardising production recipes; promoting kitchen staff interest in quality improvement; studying, evaluating, and re-designing processes; implementing changes.
Prepares kitchen operations and production reports by collecting, analysing, and summarising food ingredient, food production, and customer data and trends.
Maintains safe, secure, and clean work environment by establishing, following, and enforcing standards and procedures; complying with sanitation and federal, state, and local legal regulations; overseeing food preparation, safety, and security; reviewing and implementing accident and disaster plans.
Maintains food ingredients, food preparation, and general supplies by purchasing menu ingredients; evaluating the quality of fresh food and food product deliveries; maintaining general supplies; conducting daily, weekly, and monthly inventories; establishing inventory levels, re-order points, storage requirements, and cost-controls.
Maintains culinary equipment by following operating instructions; instructing staff in equipment use; troubleshooting breakdowns; maintaining equipment supplies; performing preventive maintenance; calling for repairs; evaluating new equipment; making recommendations of equipment purchases.
Maintains professional and technical knowledge by attending educational workshops; reviewing professional publications; establishing personal networks; benchmarking state-of-the-art practices; participating in professional societies.
Accomplishes kitchen operations goals by accepting ownership for accomplishing new and different requests; exploring opportunities to add value to job accomplishments.
Skills/Qualifications:
Decision Making, Process Improvement, Strategic Planning, Verbal Communication, Presentation Skills, Developing Creative Standards, Customer Focus, Emphasising Excellence, Vision, People Management, Client Relationships.
If this sounds like you please pop in with your CV for a chat about the role or send an email to info@thesunhotelandbar.co.uk